Here are some of the most amazing eye chips for your Blythe dolls.
The eyes of a Blythe doll are what draws you in.
BLYTHE doll Eye chips are a beautiful and unique piece to add to your Blythe Doll. There are many creative ways to customize her eye chip, such as hand painted and one-of-a-kind.
There are many different types of doll eyes for your Blythe doll which you can mix and match. Many collectors go all out with different sets of eyes for their Blythe dolls in order to complete the look.
There are eye chips on this list that are totally affordable and some that are more expensive. The price may vary depending on how much time and materials the artist has used.
You can find one-of-a-kind eye chips by Blythe dolls. If you're interested, you'll need to go to their shop.
Before buying eye chips for your dolls, double check the size is appropriate.
BLYTHE DOLL EYE CHIPS
1. Blythe Doll Eye Chips from Edelweissday
Clear Glass Eye Chips
Give your doll a unique look with Blythe eye chips. They're made from high quality and durable material, and are perfect for any Blythe lover looking to add a personal touch.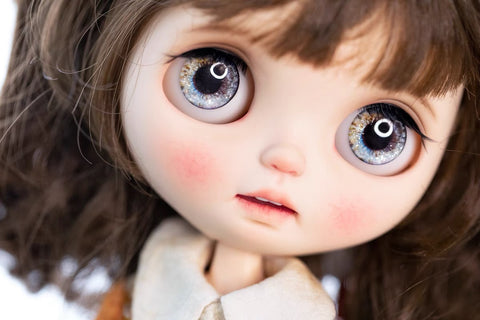 2. Blythe Doll Eye Chips :Magnetic Eye Chips(new technology)
The magnetic suction feature is very convenient to change the eyes of the doll, and it is also very convenient and simple to adjust the symmetry after installing
Dual-purpose bottom bracket, if you dislike the trouble of installing magnets, you can use it as an ordinary bottom bracket.