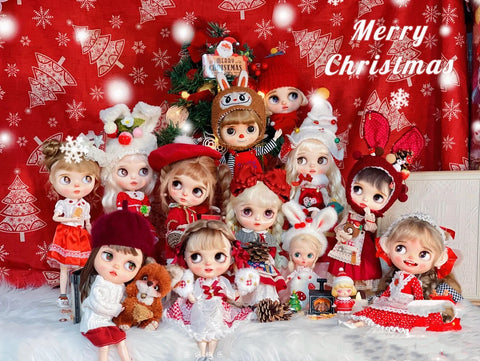 CHRISMAS CUSTOM  BLYTHE DOLL DRESS
Here are a few reasons that Blythe dolls make great gifts.

In 2017, Blythe celebrates her 50th birthday. Who is she? Well, Blythe is an iconic doll with a big head and expressive eyes.

Though it was hard to appreciate her in the decade she was born, things have definitely taken a turn for the better. Girls and collectors are now more appreciative of everything she has to offer. Carefully-cared-for custom Blythe dolls can sell for thousands of dollars and attract a global collector base.

Are you still debating whether or not to get a Blythe Doll? Make your decision easier by reading on for our reasons to buy one.

Today, these toys have a history of their own

Blythe dolls were originally released in 1972 and became popular. However, the toy company Kenner only lasted for a single year before discontinuing the line.

It's possible that Margaret Kenner's inspiration came from the popular paintings she was admiring. The big-eyed children and animals in them are familiar to anyone who looks at them. The doll makers might have been inspired by a series of terrifying dolls called Little Miss No Name.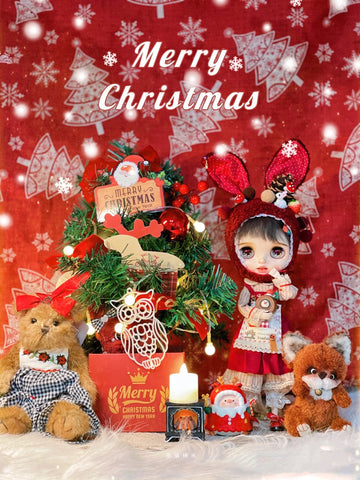 Regardless of their inspiration, Blythe dolls have been popular for decades. Her oversized head and large eyes were considered too scary for kids at the time, and it wasn't until decades later that she emerged from the mists of time, and burst onto the collectible toy scene in a big way.

In 2000, TV producer, amateur photographer and Blythe enthusiast Gina Garan published a book containing photographs of the iconic toy posing in fashionable locations. She dressed her dolls as if they were models on a fashion shoot.

After the release of the 1970s doll Blythe, collectors started tracking down original versions on sites like EBAY and Amazon. That same year, Japanese company Takara began producing new Blythe dolls called Neo Blythe. Collectors soon found themselves in a heated bidding war over one-of-a-kind pieces. It wasn't long before the dolls started appearing in advertisements for fashion designers like Alexander McQueen and electronics companies like SONY .

**Blythe Doll for Kids: **A Gift the Grows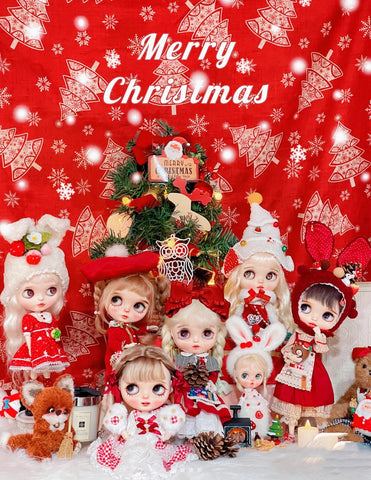 If you're thinking of getting a Blythe doll as a gift for a child in your life, it's worth knowing that this toy can become a lifelong commitment. Many people collect them into adulthood.

Blythe dolls are a unique addition to kids' toy boxes, bringing a little-known perspective on the complexities of being a girl. If a girl wants to change Blythe's appearance, she can do so through play. However, Blythe is there for more than just playing around with looks. As girls grow up and start venturing out in the world, they'll find Blythe helpful in fostering other interests as well.

Blythe gives girls a chance to practice and develop their unique sense of style. Maybe they embrace photography as a teen and build elaborate sets for her, or they want to be a clothing designer when they grow up.

The best gifts for a granddaughter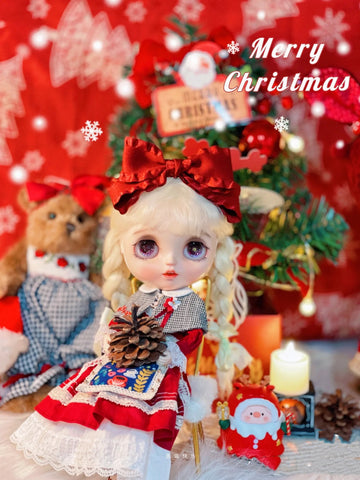 It can be hard to find a present for your granddaughter that is both unique and different. That's why we've curated a collection of amazing Blythe doll presents which will surely delight any little girl who loves dolls. Whether she's seven years old or a teenager, we have the perfect gift.

Our granddaughter gift store will rouse great memories of those sweet and wholesome moments that define the bond you share with your granddaughter.

A grandmother's love for her granddaughter is an amazing thing. Around the world, it's universally true that grandparents spoil their grandkids. They allow them to stay up late, give them lots of hugs and kisses, and provide unlimited desserts or bites made with love. A grandmother's relationship with her granddaughter is unlike any other.

Who is your favorite granddaughter? One who can be gifted a lovely gift that says, "You are so uniquely you." Let us help you choose: from collectible dolls to personalized gifts, we offer granddaughter gifts that celebrate her.

When a granddaughter ages from a little girl to an adult, the relationship with her grandmother can become even closer. That's why when it's time to give your granddaughter meaningful gifts for Christmas, Halloween, Black Friday, her birthday, or any other special occasion, it's always the thought that counts. And that's exactly what EDELWEISSDAY would like to help you with.

Your granddaughter will be just as happy if you give her Vintage DIVERSE TASTERS or more classically styled Trend Rave.

Shop for the perfect present for your granddaughter, here.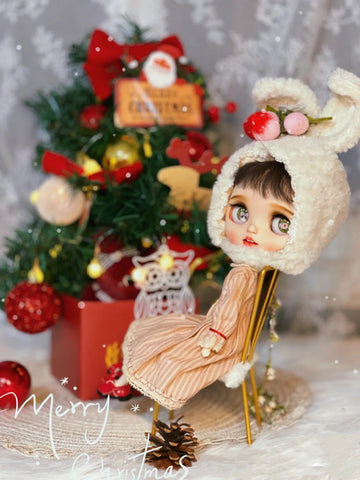 Don't settle for a doll that looks nothing like your daughter, your niece or your best friend. With Blythe Dolls you can customize them to be just like whomever you want, ensuring that they'll have plenty of playdates with all their best friends.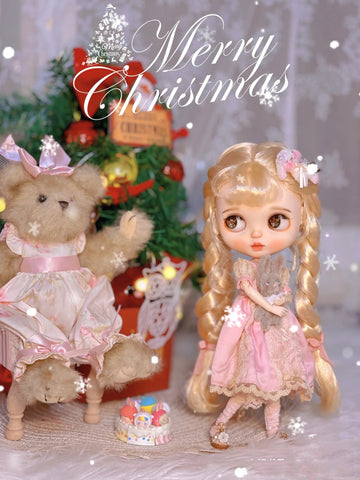 Imagine you're out at a store and you come across a Blythe doll for sale. You know your niece would love it for her birthday, but you're not sure about the wardrobe. The good news is that Blythe dolls are customizable.

If the person you're buying a gift for is creative, it's a good idea to get them a Blythe doll. They can do tons of things with this doll - they can accessorize it, style its outfits, and much more. If they aren't the most crafty person in the world, there are still plenty of other ways they can enjoy the doll. For example, they could take pictures of it in different settings or play with it in any way their imagination allows. With time and practice, the possibilities are endless!

With a little creativity, you might even be able to make some money by selling your ONE OF A KIND CUSTOM DOLLS to other collectors. Some people are so creative that they've literally made a living out of it!

Blythe makes all the apparel that define a person who is unique and full of personality.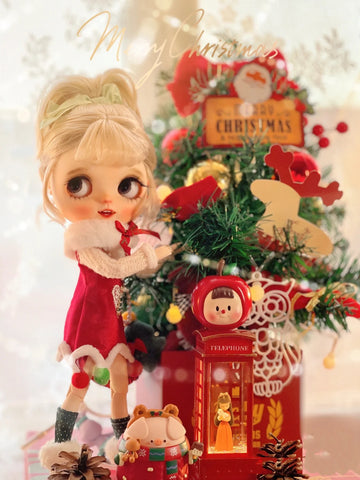 Blythe dolls have been iconic for many years. Although they were originally a fashion doll, they're now popular among fashionable influencers as well as the shyest collectors of toys.

Most people are not immune to her charms.

With her unusual, UNMISTAKABLE EYES--each doll has a different set--some people believe it's because you can dress her in any way you choose. Others believe it's because of her unique proportions. Even today, dolls like Bratz have similar oversized heads.

Blythe, who was originally created by fans, has a lasting legacy.

Blythe dolls appreciate in value as they retain their original condition with age.

For determined collectors, a Blythe doll is more than just another one of their favorite toys. Instead, it's an INVESTMENT in their future.

Not only will the dolls sell for a higher price than other dolls, but they will also appreciate in value over time.

Original dolls from the eighties and seventies are more sought after and cost much more. However, a beautifully made NEO BLYTHE DOLL can still go for hundreds of dollars or more.

The more original the customization, the more awesome it is. Even BLYTHE DOLL ACCESSORIES such as BLYTHE DOLL SHOES and CLOTHES to backpacks can also come with a hefty price tag.

There is a large community of Blythe fans.

There's more to being a Blythe Collector than owning a doll. Now you'll have access to an international community of enthusiasts and collectors who love the Blythe dolls just as much as you do!

Every country has a passionate Blythe fan base who meets in large cities like New York and London. They also share pictures of their dolls on online forums like Flickr and Facebook and take part in monthly or yearly challenges to spur creativity.

Collecting and trading Blythe dolls is more than just a hobby – it's an instant set of new friends!

Here are four important reasons why you should work with us:

We proudly provide every kind of Blythe doll product and service, with free shipping, to customers and people worldwide. These countries include: the United States, Canada, Australia, United Kingdom, France, Germany, Sweden, Italy, Spain and New Zealand.

A trend in the latest wave of customers at EDELWEISSDAY is that Blythes from competing retailers, such as eBay and Amazon, have unpleasant odors. What's more, they're made with cheaper plastics that release chemicals into your home when heated. Our dolls and products are manufactured with genuine original parts using our custom patented limbs and joints. As such, this ensures that we never use PVC plastic in the body like other dolls found online. We also don't use chemicals or plastic for artificial smells to give the product a more "authentic" look.

Some other companies and sellers are not delivering their dolls at all. Customers have also complained that these vendors have hidden fees, taxes, or high customs charges. For the most part, we've received messages from new customers who have been frustrated by the lack of response from these vendors - we show many happy customers in our EDELWEISSDAY REVIEWS section because we work hard to deliver their packages as promised.

Give your loved ones gifts, and we'll send them to someone in need.

One thing you can be sure of when you gift a Blythe doll is that your recipient will have a lifetime of fun playing with her.

Blythe lovers will enjoy styling items for her to wear, design the sets she's on, and curate photoshoots. They'll also get to participate in a global community with other dedicated collectors.


 XOXO~
EDELWEISS