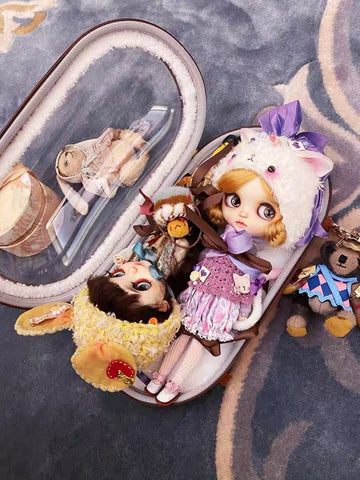 The Art of Custom Blythe Dolls: A Guide for Collectors and Creators
Blythe dolls are a type of collectible fashion doll that has gained a huge following in recent years. Originally released in 1972, these dolls have a unique look, with oversized heads and big, bright eyes that can change color with a simple pull of a string. Today, Blythe dolls are beloved by collectors and enthusiasts who enjoy customizing and personalizing their dolls in unique and creative ways.
If you're interested in customizing your own Blythe doll, there are a few things that you need to know. This guide will walk you through the process of creating a custom Blythe doll, from selecting the right doll to putting the finishing touches on your creation.
Step 1: Choose Your Doll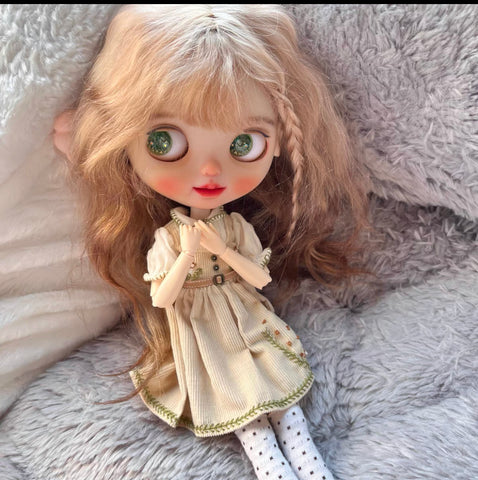 The first step in creating a custom Blythe doll is to choose the right base doll. There are many different types of Blythe dolls available, including both vintage and modern dolls, and each has its own unique features and strengths. Consider your budget, the type of customization you have in mind, and your personal preferences when selecting a doll.
Step 2: Select Your Customization Options
Once you have your base doll, it's time to start thinking about the customization options that you would like to include. There are many different options available, including eye and hair changes, custom face-ups, and outfit changes. Consider the look that you would like to create, as well as your budget, when making your selections.
Step 3: Find a Customizer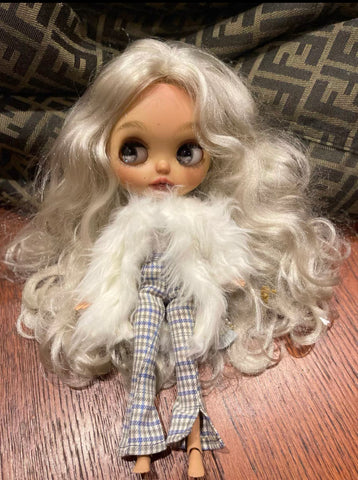 Once you have an idea of the customization options that you would like to include, it's time to find a customizer who can bring your vision to life. There are many talented customizers out there, and you can find them by searching online, asking for recommendations, or browsing social media platforms such as Instagram and Facebook. When choosing a customizer, consider their portfolio, their style, and their reputation to make sure that they are a good fit for your project.
Step 4: Discuss Your Vision and Budget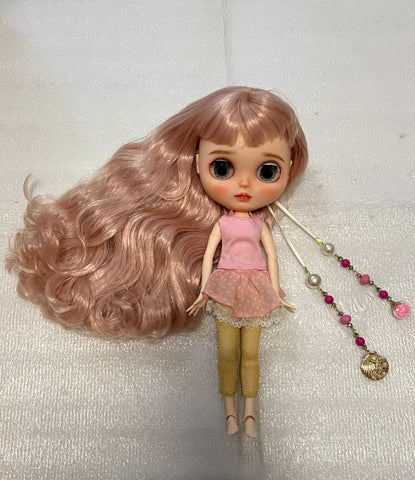 Once you have found a customizer that you would like to work with, it's time to discuss your vision and budget for your custom Blythe doll. Be as specific as possible about the customization options that you would like to include, as well as any other details that are important to you. Your customizer should be able to provide you with a price quote and a timeline for completing the customization, based on your specifications.
Step 5: Place Your Order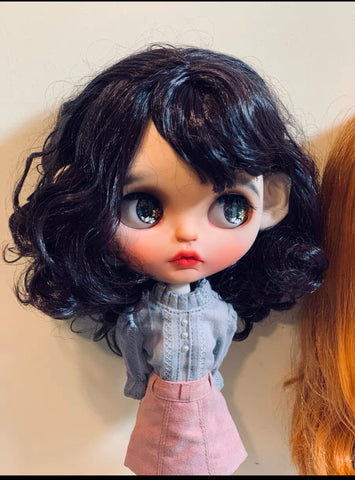 Once you have agreed on the price and timeline for your custom Blythe doll, you can place your order with the customizer. At this point, you may need to provide a deposit to get started, and you should also establish a timeline for progress updates and any revisions that may be needed.
Step 6: Receive Your Custom Doll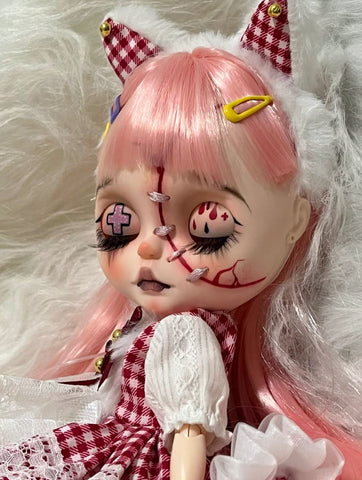 Finally, once the customizer has completed your Blythe doll, you will receive it and be able to admire it in all of its glory! You may need to arrange for shipping or pick up the doll in person, depending on the location of the customizer and your own schedule.
In conclusion, creating a custom Blythe doll is a fun and creative process that allows you to bring your unique vision to life. Whether you are a collector looking to add a one-of-a-kind doll to your collection or a creative who loves to express themselves through art, a custom Blythe doll is a great choice. So, go ahead and start your customizing journey today!