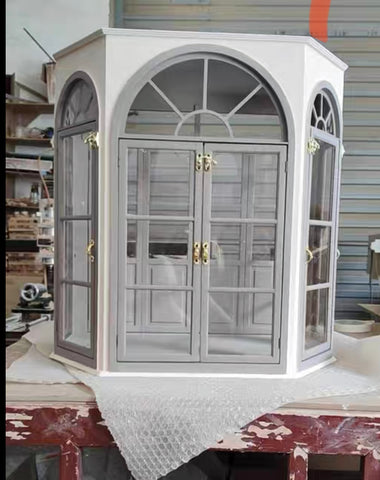 Let your dreams of beautifully crafted dollhouses blossom! I have been creating Fairy doll houses for over 10 years, and this is my first ever Blythe home. I am so excited about how it turned out, and I couldn't be happier!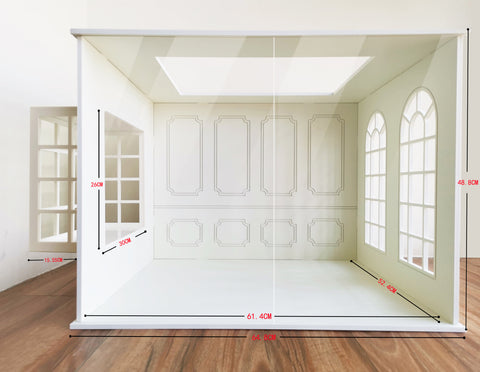 This is a 100% hand-made craft dollhouse. It's not a kit dollhouse remake-over. I work from scratch, using recycled materials, and put hours into every piece of the design process to make sure it's as perfect as it should be. The lines are slightly bowed, curvy and quirky. Using this technique allows my houses to exude whimsy and light-heartedness—embrace your inner child! My dollhouses are extremely durable and strong and can definitely withstand creative play.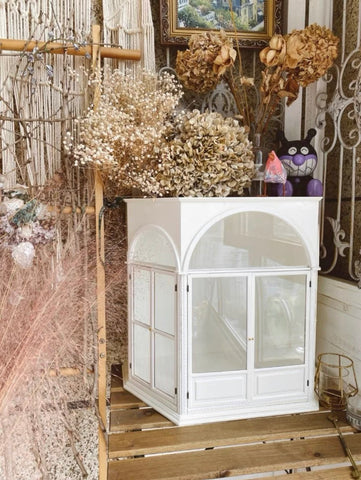 With a faint, perfect light drifting out of the fireplace, you can have an amazing dollhouse. We offer storage and comfy seating for late night reading or chatting with friends. There's also a battery-powered wall scone so you can control the lighting in any way you see fit.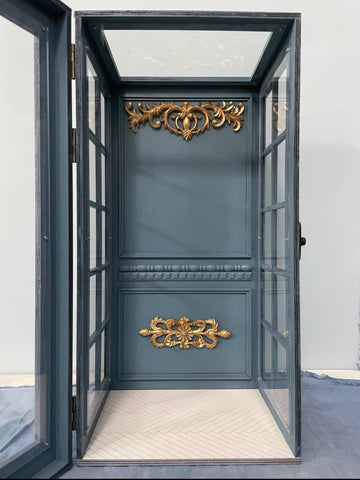 Each roof tile is individually painted with my own antique-painting technique, which covers the entire building from top to bottom.

Above the built-in shelving runs a ledge, which can be used to store all kinds of things. I wanted this structure to grow with its new owner over time.

This piece will serve as a tangible legacy for years to come.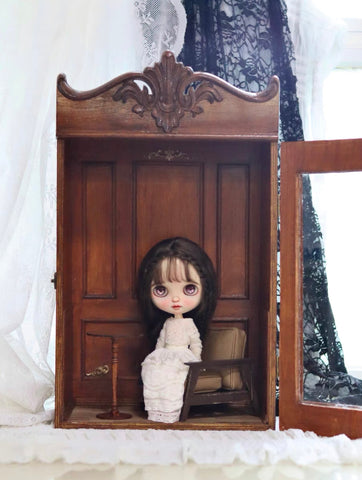 Every space, from the smallest corners to the expansive outdoor area has been decorated beautifully. My "stucco" surface treatment in tasteful lavender and purple shades covers everything, from the inside to the outside. I'm also proud of my colorful privets and bushes, which give it a sweet feeling.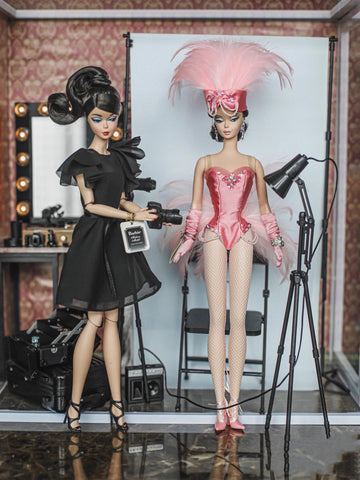 You'll want to make sure that the measurements of your dollhouse are approximately 22" from the top of the largest flower to the base, and 19" from the center of the ceiling to the floor, with an interior width of 15". The total depth is 8.5-10".

These dolls are not included in this listing. They're just used for display and scale purposes.

My Blythe doll was created by the shop owner Julia of Sweet Home Blythe right here on Edelweissday. Edelweiss is an amazing and creative individual, and I would love to buy more from her!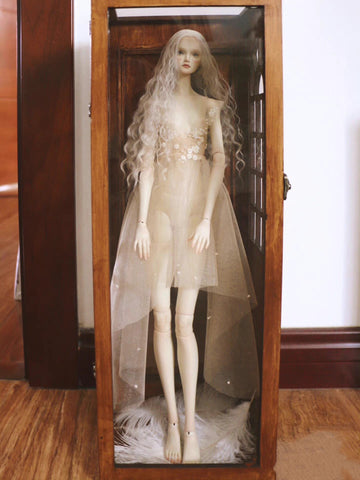 This house is only intended for indoor use and is not a children's toy. It has been found to be unsafe for those under the age of 6 because small parts may pose a choking hazard.

I hope you've enjoyed this post. If you have any questions or comments, please don't hesitate to reach out- I'm happy to help.