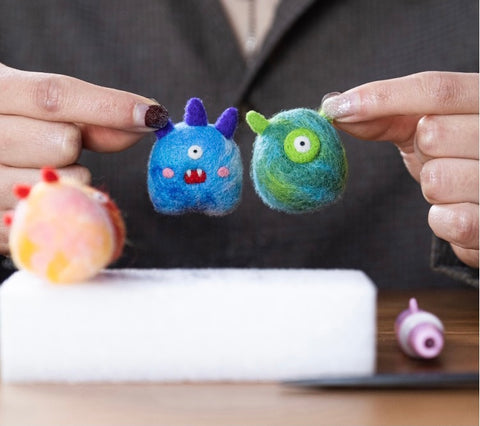 Little Monsters needle felting kit for beginners
If you're anything like me, when you first hear the word "felting," you might not immediately understand what it means. But there's a good chance that you've never noticed a felted object before!
Since the Neolithic, felting has existed, and examples of felting can be found from the Bronze and Iron Ages. During a time when knitting hadn't yet been invented, felted creations were used to keep people dry and warm! Roman soldiers made breastplates, tunics, boots, and socks out of felt because it is a relatively quick process that requires fewer tools than some other handwork techniques. Nomadic people in Central and East Asia still practice felt making, using the craft to create rugs, tents, and clothing for both themselves and tourists. Saint Clement of Metz and Saint Christopher, according to legend, covered their sandals with wool to prevent blisters while fleeing persecution. At the end of their long journey, all of the walking and sweat would have turned the wool in their shoes into felted socks. In the United States, Scandinavia, and Great Britain, felting is back in style, and newer designs and methods are constantly being created to keep up with the latest trends.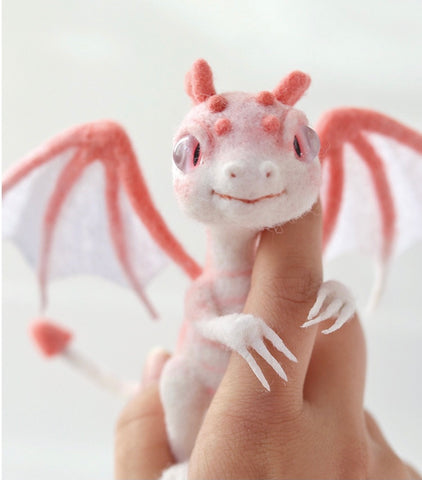 Dragon needle felting kit for bedinners with tutorials
What It Is Used For Felt can be used to make everything from cars to musical instruments to picture frames. It can also be used to make hats, jackets, decorations, pillows, and bags. However, the most exciting way to use it is probably to make figurines and sculptures! Animals are very popular to make with dry felting because wool can easily replicate their fuzzy hair and fur. However, you will need some tools before you attempt to create needle felted sculptures. Wool ought to be your first purchase! Although the felting community does not generally agree on which type of wool is superior, I am confident that you will find the ideal material for your project! It may be beneficial to conduct research on the best wool for felting. To get the wool into a firm, sculpted shape, you'll need a felting needle with sharp barbs that all point in the same direction. Last but not least, you should use a foam block or sponge to felt on so that you don't hurt yourself, damage your needle, or scratch the table while you stab your wool.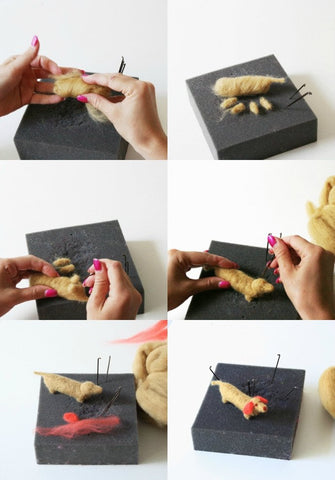 Once you have your needle felting tools, all you need to do now is practice! You can begin by watching this EDELWEISSDAY YouTube tutorial to learn how to felt a turkey or an owl, both just in time for the fall season! To get you ready for Halloween, you can also try these really cool felted spider earrings. You can also make a chick, a rabbit, or a koala out of spheres for something more summery. You can also find more amazing step-by-step needle felting lessons on this list or this website. This summer, try needle felting with your kids—not only is it a great way to pass the time but they also make adorable sculptures and figurines at the end! You can always send your children to The EDELWEISSDAY's camps and classes if you are unsure about teaching them how to needle felt on their own. There, they can learn amazing handcraft skills, make friends, and have a healthy, unique summer experience. If you decide to give needle felting a shot.We would love to see your wonderful creations. Enjoy your week, give needle felting a shot, let us know how it goes, and tune in next week to learn more about wet felting!

EDELWEISS~