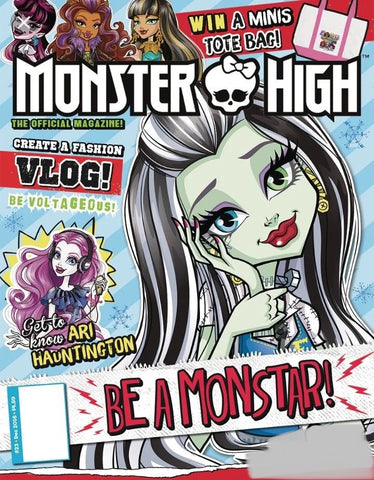 Frankie Stein looking for new and exciting story ideas



The girl in the picture is wearing black and white hair that has been pulled back. She is wearing green eyeshadow on one eye, blue on the other, and red lips.





The dress has a white collar and black sleeves. It has a tulle hem and a pin shaped like a skull and crossbones. There's an accessory for the belt that's in the shape of lightning bolt, as well.





Accessories include blue Skullette earrings, a red & black handbag decorated with studs and a Skullette. On her feet are black and white striped pumps.





The toy includes Watzit, her pet dog, a brush, and a diary.




XOXO
Wongcj