Monster High Series Review

Exotic outfits for monster high girls
Intro: 13 Wishes-Haunt the Casbah
The series comes out of the strangely high animated film 13 Wishes. Some classic characters make their debut in this animated film.
But I personally think that the most amazing thing about the 13 Wishes series is the line where four people break into the world of Dengshen. The clothing and makeup of Jia's line can be said to be full of Moroccan style. A large number of metal jewelry and sparkling clothing fabrics make this line stand out from many series. This series also has a rare transparent bracket!
By the way, there are also GHOULIA YELPS and CLEO DE NILE who entered the world of lamp gods, but it is a pity that there is no baby!
Roughly give a score, it only represents personal opinion, if you have any objection, you can exchange and supplement in the comment area.
sdsee:⭐️⭐️⭐️⭐️⭐️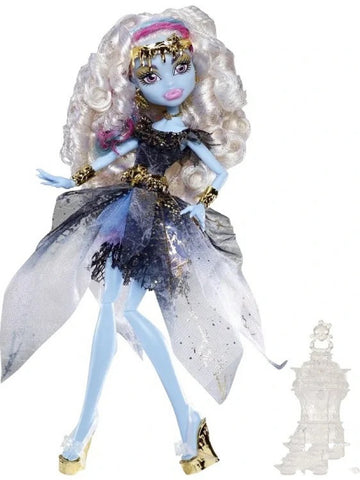 This series of FRANKIE STEIN's body is the most special! The iron on her body's sutures turned golden!
In my image, only this wish base is a golden stitched skin. The body of the other characters is similar to usual, with moderate elasticity, not elastic legs.
Makeup:⭐️⭐️⭐️⭐️⭐️

This series of makeup and hair can be said to be quite flashy. The hair has golden threads and the eye makeup is also huge. Among them, I think CLAWDEEN WOLF's makeup is the most wonderful, the eye shadow is colorful gray, and it also has golden lipstick. The most beautiful CLAWDEEN WOLF is not one of them~
This collection has a lot of metal parts (real metal not gold painted plastic), it's really pretty and shiny, but it's easy to stain
Wearing jewelry on your body, however, still won't tell you the dye, unless you take it off.
This series is accompanied by a lamp that can be turned on, and the fineness of the carving is very touching.
clothing:⭐️⭐️⭐️⭐️⭐️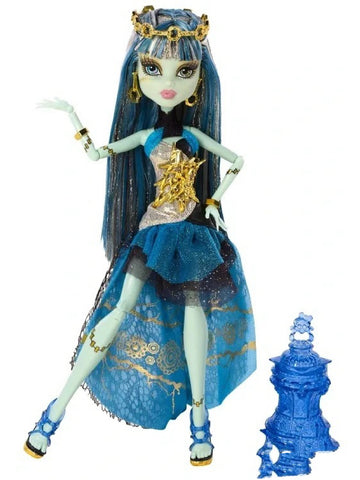 This series of clothing is number one in my heart
Especially ABBEY BOMINABLE and CLAWDEEN WOLF! The first time I downloaded Xianyu was to buy ABBEY BOMINABLE! This series of clothing has multiple fabrics superimposed, a lot of hot stamping elements, shiny and textured!
rarity:⭐️⭐️⭐️⭐️⭐️
In general, the wish-style baby is not common, because it seems to be a Walmart-limited style? It is even rarer to have complete accessories and lights, but I personally think that the wish-style must have all accessories, and it is a pity that one accessory is missing.
Popularity:⭐️⭐️⭐️⭐️⭐️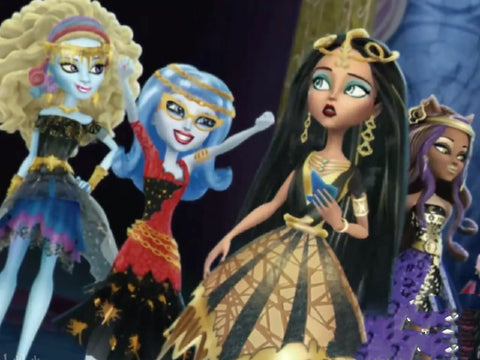 According to my observation, most people still recognize the Thirteen Wishes. Even if you have no sense of style, the level of care and richness of materials used in this series is hard to deny. However, friends who don't like Jinsi may be more persuaded to quit.
Summary: This series has a unique style in general. Friends who like shiny and gold silk must not miss this one.
XOXO
EDELWEISS