Electric needle felting machine
Needle felting is a fun and creative craft that involves using a special needle to shape and sculpt wool fibers into various forms and shapes. With just a few basic tools and materials, anyone can create beautiful and unique needle felted creations.
To get started with needle felting, you'll need some wool roving, which is unspun wool that has been washed and dyed. You'll also need a felting needle, which has barbs on the end that help to tangle and mesh the wool fibers together. A foam pad or block is also helpful to use as a work surface.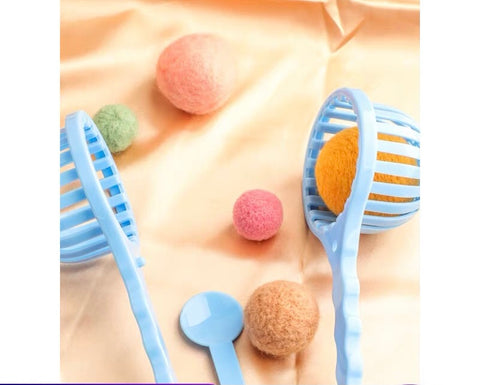 To create a basic needle felted shape, begin by taking a small amount of wool roving and rolling it into a ball or other desired shape. Hold the wool in one hand and use the felting needle to poke it repeatedly, working the needle in and out of the wool fibers. The barbs on the needle will help to tangle and compress the wool fibers, causing them to felt together and hold their shape.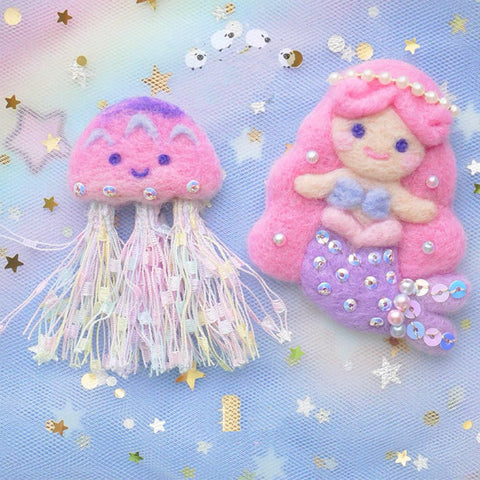 NEEDLE FELTING KIT WITH EMBROIDERY BEADS
Continue felting the wool, adding more wool as needed and shaping it into your desired form. You can also add different colors or textures of wool to create more intricate designs.
One important thing to keep in mind when needle felting is to be careful with the felting needle, as it is sharp and can easily poke your fingers or other body parts. Always use the foam pad or block as a work surface, and be sure to keep your fingers out of the way of the needle.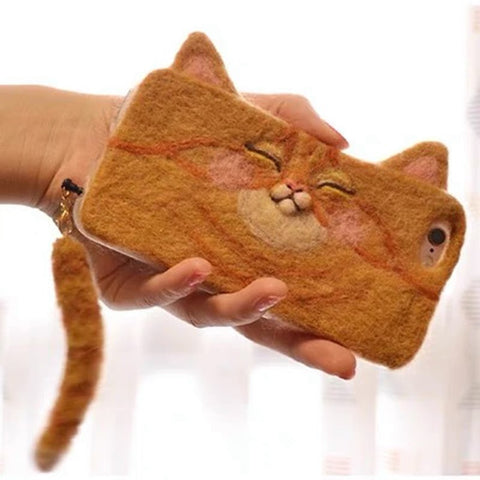 There are many different techniques and styles of needle felting to explore, from creating small, intricate designs like animals or flowers, to larger sculptures and installations. With a little practice and experimentation, anyone can learn to create beautiful and unique needle felted creations.
In addition to the basic tools and materials, there are also many tutorials and resources available online to help you learn more about needle felting and develop your skills. Whether you're a beginner or an experienced crafter, needle felting is a wonderful and rewarding craft to explore.